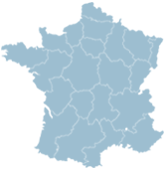 Select a location on the map to display properties within the region.
Quick Guide to Champagne Ardenne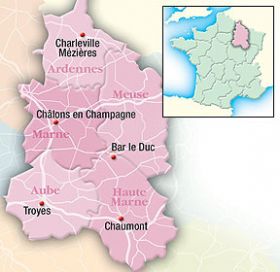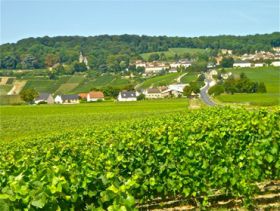 Departments in Champagne-Ardennes:
Ardennes, Marne, Aube, Haute Marne
Popular Towns in Champagne-Ardennes:
Reims, Verdun, Troyes, Epernay, Chalons-en-Champagne
Thanks to its chief export, the name of the Champagne-Ardenne region has become synonymous with celebration, elegance, and class - a reputation it fully deserves. Whether it's artisan couture workshops, celebrity-studded champagne cellars or vintage race-tracks, the region positively sizzles with style. Timeless chic is an integral part the region. The endless chalk-coloured plains flooded with acres of perfect grapes in Aube and Meuse are only bordered by ancient forests, such as the in Ardennes or the Haute-Marne and the winding waterways in Marne.
The champagne lifestyle is truly the high-life, with celebration not just reserved for a few days a year, but truly ingrained in the local mentality, and after a couple of days exploring the region, it will be part of yours, too.
---
Top things to see...
Acres and acres of sun-kissed grapes from the top of the totally unnecessary but completely ingenious inland lighthouse "Phare de vezernay".
One of the best artisan workshops at Cristallerie Royale de Champagne, the birthplace of beautiful and unique crystal glasses from which to sip your champers.
The Circuit de Reims-Gueux - a stellar and legendary race track full to the rafters with history and complete with a decadently embellished clock tower.
Hundreds of elegant cranes casting their shadows over the sandy shores of the Les Lacs d'Orient et le Lac du Der during their annual migration.
A real-life treasure trove in the vaults at Palais du Tau crammed church-owned riches.
Top things to do...
Idle along the wine-lovers-Mecca on the champagne trail.
"Blob jump" at Lac du Der, propel yourself onto a large inflatable balloon and bounce 10m into the air before swan-diving into the crystal clear waters.
Feel the warm wind in your hair as you gallop through wine fields on the horse tracks around the region.
Shop like the A-list at Moulin de la Fleuristerie, a converted old mill specialising in artificial flowers for haute couture creations.
Mingle with the elite at the Moet Chandon vineyard, with exclusive tastings at their renowned cellar parties.
Famous for...
Champagne, scenery, acres of wineries, perfect climate.
Did you know...?
The region might be world famous for its champagne, but also makes whisky, eau-de-vie, cider and beer.
---
Getting there
By road... The champagne region is well served by the French motorway network, making travel to and from Paris, Lille, Strasbourg, Nancy, Lyon, Geneva very quick.
By air... The nearest airport is Vatry, but this isn't very well served, even from Paris, so it is often necessary to plan a long way in advance to fly here or better to get a train from Paris Charles de Gaulle.
By public transport... There is a quick TGV from Paris, and although there is no large transport hub in the region, onward travel to the rest of France is easy to organise but sometimes it is quicker to go via Paris even when heading south.