Poitou-Charentes and the forgotten beaches of France
« Back to Articles - Date Posted: 08/10/2018 1:08pm by Alison Cummings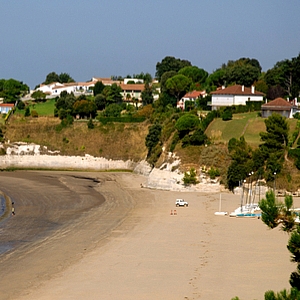 Poitou-Charentes, home to cognac and other delicious spirits is a wonderful location to rent a villa or chateau for your family holiday. Situated on the west coast of France, it is a historic region with quiet sandy beaches, excellent cuisine and wines, beautiful towns and villages, and bundles of character. This is the warmest destination in France away from the Mediterranean, with short winters and hot summers, so it is perfect to enjoy those beautiful beaches, which are much quieter than those along the south coast. Along the coastline, there are several seaside towns and naval port towns which are worth a visit, and if you are a fan of seafood, Royan has an amazing seafood market and some excellent restaurants.
Poitiers is the capital of the region. It is a small city with stunning medieval architecture, with a few sights that can be enjoyed over a couple of days. The Poitou-Charentes region truly has it all when it comes to dining. Along with cognac, the area is known for its cheese, honey, butter, snails and poultry along with seafood along the coastline, so the best of French dining is here in this often forgotten region. Golfing enthusiasts will be happy to know that along with beaches, towns, amazing cuisine and beautiful countryside, this region has plenty of golf courses just in case you are overheating on the sandy beaches.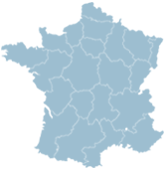 Select a location on the map to display properties within the region.