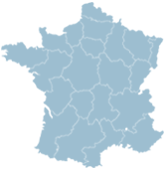 Select a location on the map to display properties within the region.
FAQ
COSTS AND PAYMENT:
Why Do I Have to Pay a Deposit?
Once availability is confirmed, to reserve your property (and prevent anyone else from booking it for the same dates) we ask you to pay a 35% deposit. Please note that the deposit is non-refundable. We recommend you take out holiday insurance – just in case the holiday gremlins find a way to keep you at home.
When is the full amount due?
The final amount must be received 12 weeks prior to your arrival date otherwise we reserve the right to cancel the booking and re-let the property.
Can I cancel my holiday and get a refund?
If you let us know more than 12 weeks before your intended departure date, then we can cancel the booking but unfortunately, we're not able to refund the deposit you paid to secure your booking. Once the balance payment has been paid, we are unfortunately unable to cancel/refund the balance payment. We recommend you take out holiday insurance in case of unforeseen circumstances which may prevent you from going on the holiday.

Why am I being asked to pay a security deposit?
A security deposit is paid to cover any damages to the property or its contents. As long as you leave the place clean, tidy, and in the same condition as at the beginning of your stay, the property owner or French Maison will return your security deposit shortly after your holiday is over.

How do I pay the security deposit?
Generally, the security deposit is paid prior to departure but some owners require their security deposit to be paid locally or in advance of arrival. We will notify you of the requirement, which is dependent upon the property booked.
Are there any additional costs?
Please note you may also be charged to use heated swimming pools, energy costs and for end of stay cleaning. Do read the terms and conditions of your chosen property very carefully to avoid any surprises! Many properties will also offer a range of extras, from catering to guided tours, and there may be charges for these. But it's important to stress these are optional extras. Please read the terms and conditions of your property carefully before booking.
LOCATION:
Why don't you give out property addresses?
For security reasons, we don't publicise the exact address details of any of our properties. What we do show is the nearest village or town so that you can start thinking about travel arrangements and hunting out things to do nearby. Once the booking is completed with the balance payment made, we will send you the full property address, contact details, and any additional information necessary regarding your holiday.


EXTRA SERVICES:
Additional services and general questions
Information regarding additional services eg catering, pets, cot availability, etc can be found on each individual property page but please feel free to contact us regarding any questions you may have.