How about a taste of Cognac!
« Back to Articles - Date Posted: 04/09/2017 1:55pm by Alison Cummings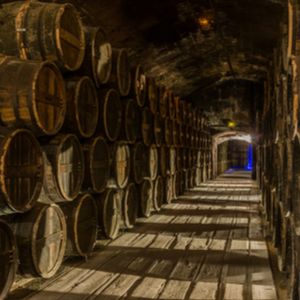 The world's best-known brandy comes from the peaceful countryside surrounding the Charente River one hundred miles north of Bordeaux. This slow moving river, which King François I called the loveliest river in his kingdom, passes through a placid landscape of vineyards bathed by a clear and radiant light. A twenty-mile area called the 'golden circle" of cognac production encompasses Cognac and the second distilling town of Jarnac.
Cognac, the medieval town which bears the name of the region, is attractive with its narrow medieval cobbled streets and elegant Renaissance facades. World famous firms such as Camus, Hennessy, Niartell, Otard, Prince Hubert de Polignac, Rémy-Martin, Courvoisier, and Renault-Bisquit are located here; each distillery has its own secret and unique process for mixing the various blends of its eaux-de-vie.
Join a guided tour to learn about the double-distilling process that goes on in copper stills before the ageing in oak barrels where the precious liquor will improve, taking on its final bouquet and famous golden glow. Take a barge or a small train and discover the history of cognac, its vineyards, distilleries and museums which show you not only how it is made but proudly display the oldest reserve of cognacs dating back to 1830.
Then how about a taste!
Getting there..
There are flights within Europe to Poitiers and La Rochelle, both under two hours away by car. From Paris, it's about a five-hour drive to the Cognac region.
The three-hour highspeed TGV train ride from Paris' Montparnasse station (easily accessible from downtown or Charles de Gaulle and Orly airports) to Angouleme puts you just 30 minutes from downtown Cognac.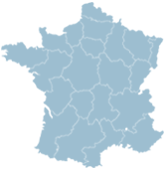 Select a location on the map to display properties within the region.