Ile de France - Paris and then some!
« Back to Articles - Date Posted: 07/08/2017 2:50pm by Alison Cummings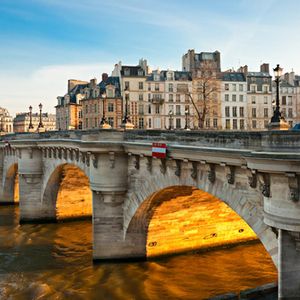 The Ile de France is France's most wealthy region, surrounding the capital city of Paris. This small region has it all, with the largest metropolitan city in Europe, surrounding towns, parks, forests and rivers.
The city of Paris has endless attractions, with galleries, museums, trips along the river Seine and not to mention the fabulous shopping that the city has to offer. For pleasant afternoons, the beautiful cafes of Paris offer a perfect platform to just watch the city go by. This cosmopolitan city is the most fashionable in the world, and simply strolling around the streets of Paris will fill you with a longing to stay here forever. The nightlife here is as good as any city in Europe, with theatres, bars and clubs, though these can be expensive. With warmer summers and winters than England, this is a wonderful city to enjoy the scenery in a milder climate than of those southern regions at any time of year.
But it is not all urban areas in the Ile de France. On the outskirts of the region are some truly delightful rural areas which contrast completely with the refined elegance of Paris. The Forest of Fontainebleau is just sixty kilometres to the south of Paris, and has been the inspiration for works of art by Renoir. A massive area of forest with opportunities for activities such as rock climbing is a perfect antidote to the stress of the city life, and you could spend days exploring these woods.Stunning in any season, they are at their most striking in spring or in early autumn as the leaves start to turn. Ile de France also has much agricultural land, particularly known for it's wheat fields, though much of the arable land has been lost to cities over the past 50 years.
An easy location to get to with such great transport links to Paris. The parks and forests and rivers offer a perfect location for cycling, particularly as the Ile de France region is so flat, and there are opportunities to rent bikes in the smaller towns on the outskirts of the region. Wherever you stay the Ile de France is an ideal place for you to balance the countryside and city life.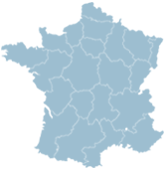 Select a location on the map to display properties within the region.