Immerse yourself in history in medieval Avignon
« Back to Articles - Date Posted: 30/03/2020 9:01am by Alison Cummings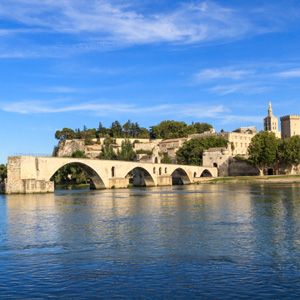 With a history stretching back to the Neolithic period, stunning buildings and monuments at every turn, and a town centre surrounded by medieval ramparts, the unique character of Avignon is evident from the moment you arrive.
Owned by popes and fought over by kings, the city has long been one of the most important settlements in the South of France. Today, Avignon remains one of the most fascinating cities in the region, boasting a thriving arts scene, delicious food and a vibrant culture, as well as hundred of years of history and some of the most beautiful buildings in France.
Where is it?
Located within the historic region of Provence, Avignon is around 360 miles south east of Paris and 53 miles north west of Marseille. Easily accessible by rail, road and air, the city is the perfect stopping off point for visitors travelling to the Riviera or anywhere else in the South of France.
Things to do
Thanks to its rich history and thriving culture, there are more than enough things to do in Avignon to keep even the most energetic sightseer satisfied. To get your bearings, begin your trip to Avignon with a tour of its unique centre. Made a UNESCO World Heritage Site in 1995, the city is one of just a handful in France to retain its medieval ramparts. Visitors can easily spend a day or two wondering its cobbled streets and exploring its many churches, monuments and historic buildings.
Take a stroll along the banks of the Rhone River, find out about the city's papal past in visit to the Pope's Palace or soak up the unique atmosphere at one of Avignon's many bars and cafes. Visitors heading to the city in July can take in a show at the world famous Festival d'Avignon, a celebration of arts and culture that has been held in the city since 1947.
When is the best time to visit?
With easy access to the beaches of the Riviera, spectacular surrounding countryside and more historical attractions than you can shake a stick at, Avignon is a fantastic destination come rain or shine. The perfect place for a city break at any time of the year, this stunning medieval city is undeniably one of France's finest. So if you're looking to add a bit of culture to your next French getaway, why not book a stay in Avignon and experience the city's magic for yourself.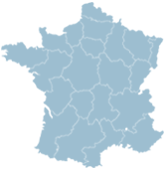 Select a location on the map to display properties within the region.