Spring Breaks in the Perigord Vert
« Back to Articles - Date Posted: 18/01/2019 1:14pm by Alison Cummings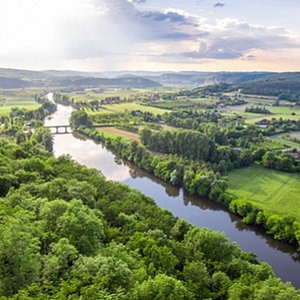 For those of you who love nature, walking or cycling the Perigord Vert is the perfect choice for a Spring break. It is a beautiful area of green rolling landscapes mixed with woodland, and the rivers Isle and Dronne.
A Botanist's Paradise - The Plateau Argentine
Set on the edge of the Perigord Limousin Natural Park in the northern part of the Dordogne is a very special place best visited from mid April to July, The Plateau Argentine, now a protected site, is a rare limestone escarpment which is home to 25 species of orchids as well as other interesting flora (including wild tulips, eyebright and rare flax). Many Mediterranean plants have adapted to survive on this rocky landscape far from their natural habitat.
Walking / Cycling:
There are many marked cycle routes for all abilities in the area as well as signposted walks from the plateau which explore the surrounding countryside and villages. On the plateau there is the restored church at Argentine, dating from the 12th Century and the 'cluzeaux', two small caves recently made accessible to the public. Stroll or cycle through the countryside on the small lanes and footpaths which cross fields of wheat and sunflowers and discover pretty villages and ancient farmhouses tucked away in forgotten corners.
The GR36(Grande Randonnée) passes close by to Argentine. It was the border between free and occupied France during the 2nd World War.
Towns and villages:
Villebois Lavalette is 10mins drive and has a walled chateau and ancient market place with small Saturday morning market. Mareuil sur Belle, 10mins drive has a chateau and small local market on Tuesdays and excellent wine shop and boulangeries.
Further afield is beautiful Brantome (30mins drive) set on two rivers with an abbey housing the oldest bell tower inFrance. At the Friday market you can soak up the French atmosphere and experience the perigourdine cuisine.
Other nature sites in the area include:
The Eco Museum at Tourbieres de Vendoire. A rare ancient alkaline peat bog. There are walks around the fishing lakes and a picnic area as well as a small restaurant 200yrds from the Museum where you can have lunch or a snack and watch the wildlife.
Limadore run by the botanist Mme Von Ramin who gives enthusiastic and informative tours of her wild orchid garden. (Free entry to the garden if you are staying at Lagland.)
The Arboretum in the 'Foret de Cledou' – 5km from the plateau. You are free to wander through the forest at leisure. It has trees brought from all over the world and is full of ceps in autumn.
Orchids and butterflies on the plateau Argentine 24340
Useful links:
http://www.perigord-vert.com/
http://www.larochebeaucourt.fr/tag/dordogne/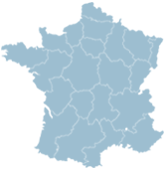 Select a location on the map to display properties within the region.