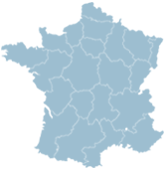 Select a location on the map to display properties within the region.
Quick Guide to Pays de la Loire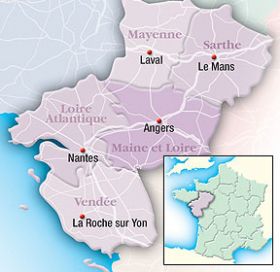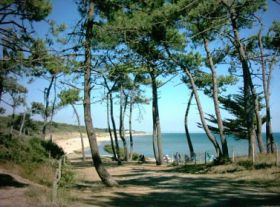 Departments in Pays de la Loire:
Vendee, Maine-et-Loire, Loire-Atlantique, Sarthe, Mayenne
Popular Towns in Pays de la Loire:
Nantes, Angers, Le Mans, St Nazaire, Les Sables d'Olonne
For centuries, Pays-de-la-Loire was the destination of choice for French royalty, and although the monarchy is long gone, the region has maintained its regal edge and its allure for visitors. You only have to see the timeless beauty of the Jade Coast, the deep forested valleys, and the more modern attraction of motor racing for yourself and you'll soon begin to understand its charm.
The region boasts the best of both the aquatic (Loire-Atlantique and Vendee) and the inland (Maine-et-Loire, Sarthe and Mayenne), with a typical day being a hike in the valley, followed by relaxing in a spa before a bare-foot stroll in the surf. Come here for yourself, and before you know it you'll want to copy the French royalty of yesteryear and come back here time and time again.
---
Top things to see...
Coves, creeks and sand along the Jade coast.
A test of endurance for competitors and spectators alike at the festival-like 24-hour car race at the iconic Le Mans racetrack.
Jousting as it was in the medieval times, thanks to the Puy du Fou medieval theme park.
The Louis de Grenelle wine cellars located 12 metres underground in Saumur.
La Nuit des Chimeres in Le Mans - a spectacular light show which illuminated the towns best assets after sundown.
Top things to do...
Feel the sand between your toes and the wind in your hair at one of France's finest beaches at La Baule.
Sip the celebrated wine of the region whilst perched in a café overlooking the luscious green countryside.
Pedal yourself around the Ile d'Yeu - an idyllic pedestrianised island perfect for cycling.
Bob along some of the 250 miles of waterways on a canal boat, floating under low hanging trees and through the dappled sunlight.
Let it all float away, or engage is some rather more vigorous massage at the celebrated spas.
Famous for...
Jade coast, beaches, wine, castles, valleys.
Did you know...?
The first 24 hour car race was held in Le Mans in 1923.
---
Getting there
By road... Access by car from the UK, via any of the Channel ports, from Roscoff (Brittany) to Calais.
By air... Local airports for Pays de la Loire are Nantes, Poitiers and La Rochelle, all of which are served by domestic flights from Paris and La Rochelle is served by British Airways and Easyjet direct from London.
By Train... There is a high speed service (TGV) from Paris Gare Montparnasse to Nantes, Angers, Le Mans, Les Sables d'Olonne.